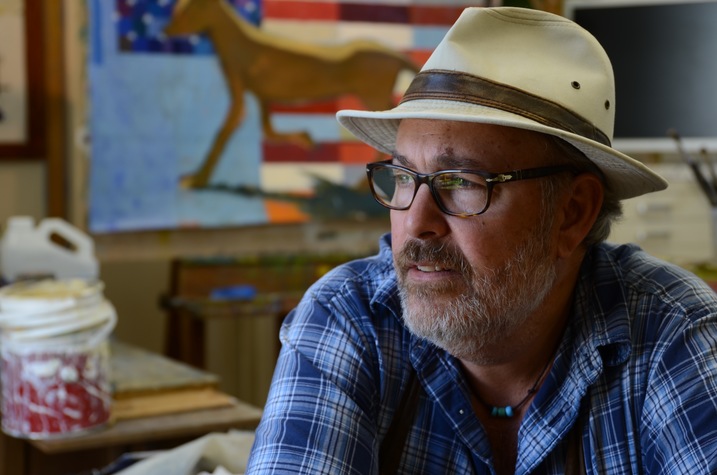 Doug Reina is a 2014 Pollock-Krasner grant recipient based in Setauket, New York.
Reina is a full-time artist who creates work en plein air and in his studio of the landscapes and people that are part of his life.
Reina's artwork has been exhibited primarily here on Long Island, with some exposure in New York City, Connecticut and Florida as well.
Galleries and museums that have exhibited his work include:
• Reboli Center for Art & History, Stony Brook, NY
• Ille Arts, Amagansett, NY
• Ashok Jain Gallery, New York, New York
• The Heckscher Museum, Huntington, New York
• The Islip Art Museum, Islip, New York
• The Long Island Museum, Stony Brook, New York
• Peter Marcelle Project, Southhampton, New York
• Karen Mannix Contemporary, Watermill, New York
• Gallery North, Setauket, New York
• The South Street Gallery, Greenport, New York
• Ripe Art Gallery, Greenlawn, New York
• 9 East Contemporary Art, Huntington, New York
• Tree's Place, Orleans, MA
Reina's artwork is in both public and private collections including;
• Renaissance Technologies
• Stony Brook Medical Center
• The Bay Shore Brightwaters Library
• The Sebonac Golf Club
Although he studied art at Buffalo State College, Reina's education really began at home; his father is a sculptor and was chairman of the Art department at Nassau Community College, and his mother ran an art gallery in Cold Spring Harbor, New York.
Another big influence in Reina's approach to making art is his friend and mentor, Long Island abstract painter Stan Brodsky, who he has studied with for several years.